With real estate prices going up and size of houses getting smaller, we have to ensure we make the best of the spaces we get. We all aim to set up our house with our individual sense of aesthetics and have a home that is both elegant and an inspiration for others. This is where pepperfry.com's #shoptheroom series comes in great help suggesting all the knick knacks to set up a space that is everyone's dream.
Upgrade Your Sofa From Regular To Versatile
A sofa is the heart and soul of the living room. It adds character and personality. Pepperfry's Three Seater Sofa from Casacraft is a perfect blend of functionality and exceptional aesthetics. Not to mention, it gives shape to the room, making it look complete and perfect. It comes with a lounger as well, making it your spot for all those lazy Sundays. Get this Sofa from Pepperfry.com now!
Add A Sense Of Coziness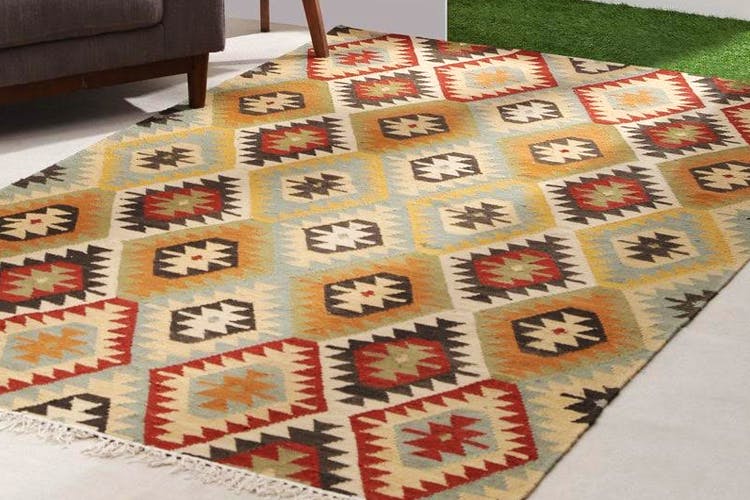 A Dhurrie always adds an instant sense of coziness and homeliness. Pepperfry's patterned Wool Dhurrie by Bohemiana allows you to layer the colours in the room while maintaining your own unique sense of aesthetics and ensuring the room is always toasty and homely.
A Multifunctional Coffee Table? Yes Please!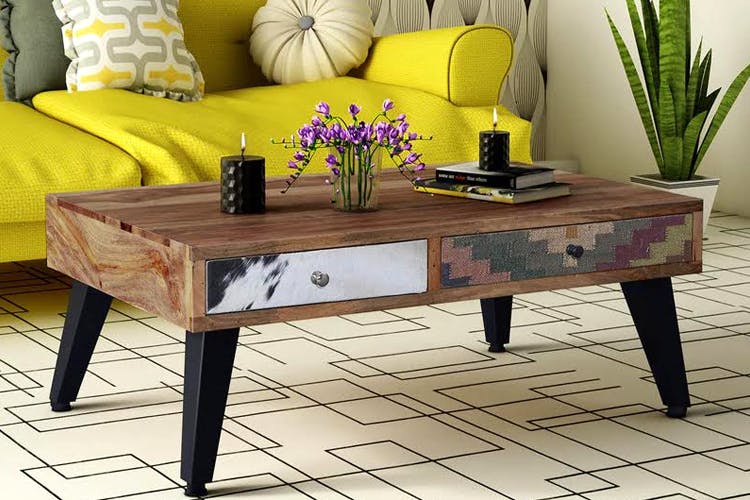 A Coffee Table is one such item which is always present in every living room. It has a myriad of uses and always comes in handy for storing extra stuff. Pepperfy's Multi-Functional Coffee Table By Bohemiana is painted over with bold & bright colours contrasting with the soft colours in the room, adding a pop of brightness. Get this table now and see your living space burst with character and liveliness!
A Bookshelf Straight From The Mughal Era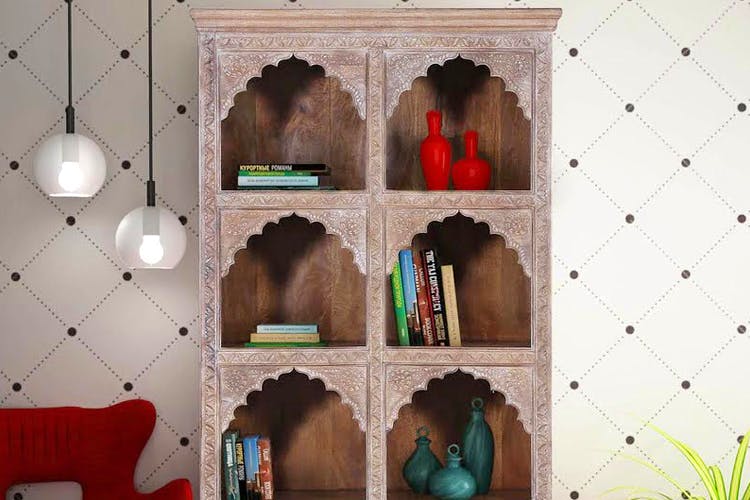 This Bookshelf by Bohemiana from Pepperfry.com is so regal and artistic that it adds bright vibes to any room! The bookshelf is made with distressed wood and has arches similar to arches on Mughal monument. It is one piece of furniture that adds sense of elegant vibes to the room.
'This Is My Spot'!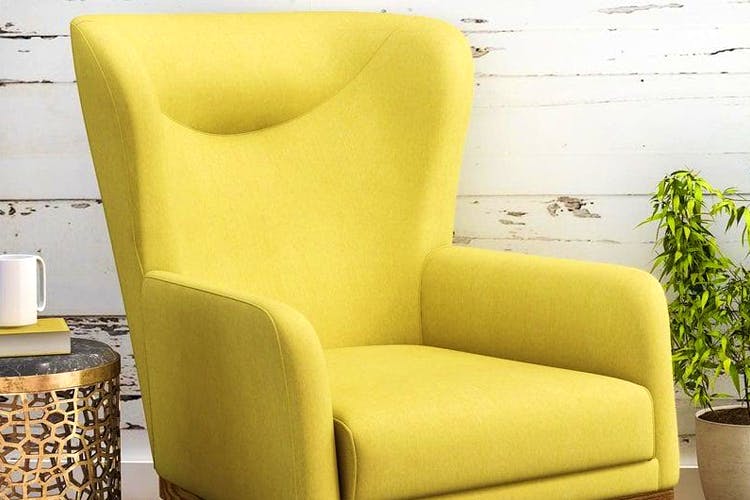 We all have that one spot in our house which is where we feel most comfortable and where we can cuddle up and spend hours on a lazy day. Pepperfry's Big Impact Chair by Casa Craft is that grandfather chair that we so love and need. Not to mention the extra seating that comes with it as well and its sturdy straight back ensures you never face spinal cord issues! Visit Pepperfry.com now!
A Side Table For Extra Storage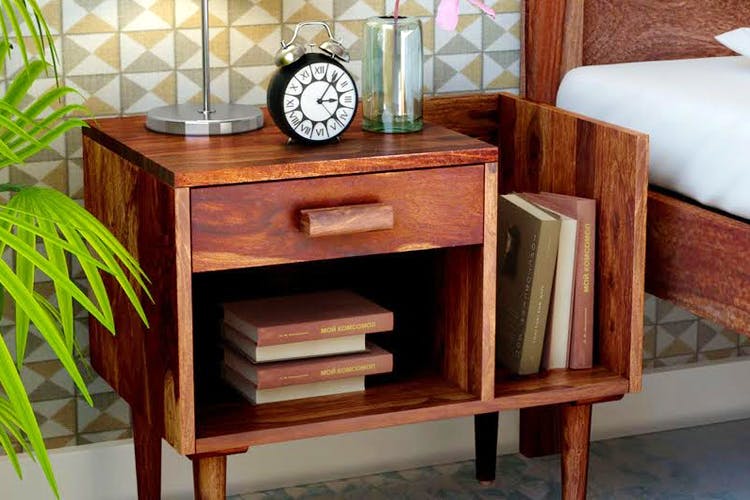 No number of side tables are enough, are they? They are so useful, always come in handy and don't even occupy that much space! The Side Table from Woodsworth is a stellar piece in both departments of storage as well as display.  Not to mention, it comes with a slot for bookshelf as well for all those coffee table books. Its rustic wooden look makes it a great addition and brings with it an old world charm. Head to pepperfry.com now!
Stretch Out And Feel At Home!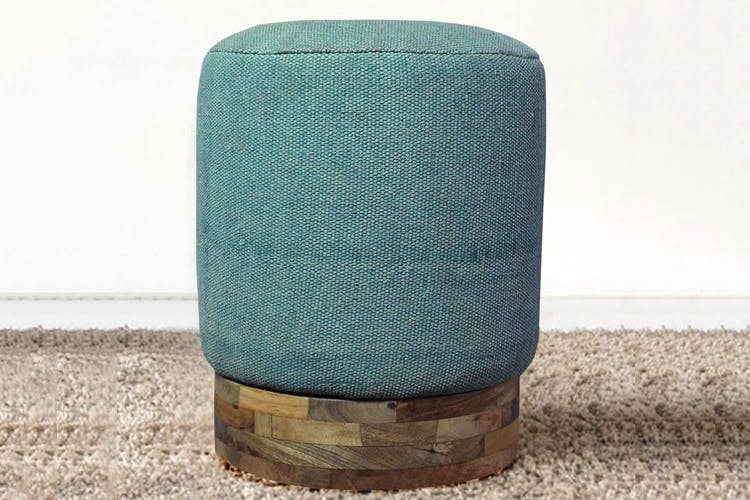 At the end of the day, all we want is to kick off our shoes and stretch out our legs comfortably! Pepperfry's Ottoman by Bohemiana is the most apt addition to our living room giving it the pop of colour and a tad bit of an informal feel to the room. The Ottoman adds a vibe of informality to the room making it a comfortable and open space. Head to Pepperfry.com now!
So, We're Saying..
Add your touch of aesthetics and grace to your living room and make it a room filled with elegance and good vibes! #ShopTheRoom with pepperfry.com and get a living room that is everyone's favourite place to hang out!
This article was originally published on LBB.