Shortcut
The living room is the heart of your home, it reflects your moods, your personality. So why should your living room just be a room that has mundane furniture? We are telling you ways in which you can add a statement to your living room and bring out its personality.
Make A Statement With Your Sofa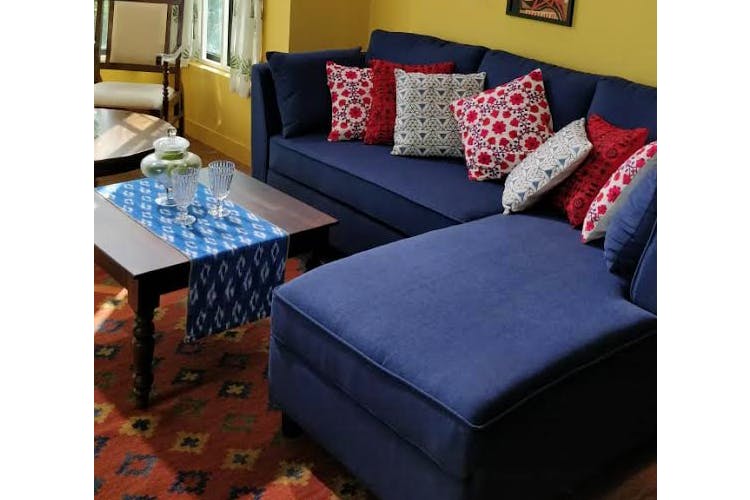 Replacing the traditional five seater sofa with Pepperfry's Casacraft L-shaped sofa will not only open up ample space in your living room but will also speak volumes on style and minimalism. Moreover, it serves as the perfect lounging partner on all those days when you just want to chill with your loved ones.
Bring Old World Charm To Your Living Room
With Mudramark's one-seater sofa you can create more seating space. Influenced by ethnic art, this one-seater will bring an old world charm to your living room, creating a perfect balance between tradition and modernity.
A Touch Of Colour And Live In A Space Of Forever Spring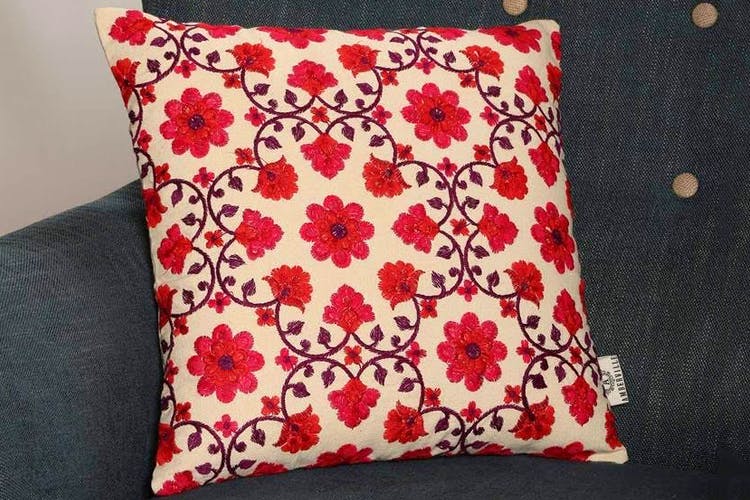 Do up your living room with pieces that resemble your style. Dress up the cushions on your sofa with some bright coloured  floral covers by Amberville to feel those spring vibes in your living room all the time.
Get Your Grace On!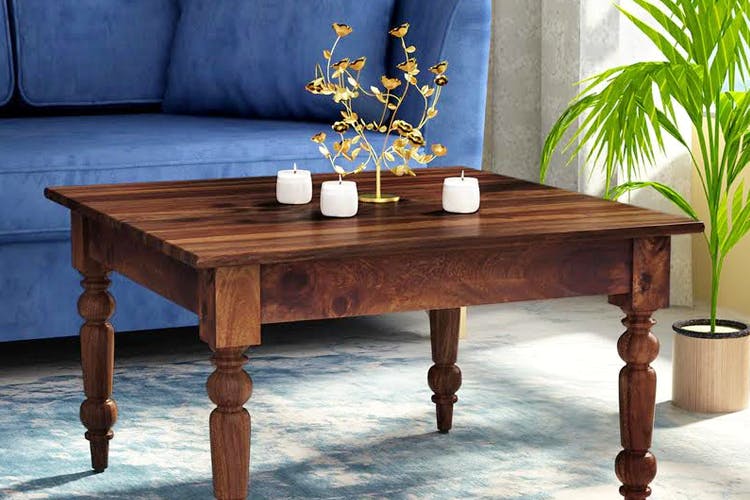 A centre table speaks volumes about your personal vibe. Take a tasteful stance with the Amberville Coffee Table and give your seating space an elegant and graceful completion.
Add A Touch Of Tradition
Ideal for an intimate conversation, a reading session or some moments of solace while sipping a cup of tea, the corner beside the window are an essential part of your living room. Redo the space earlier taken up by the mundane five seater sofa with a couple of Amberville chairs, adding a touch of tradition and colonial grace in your living room.
Bring Out Your Room's Personality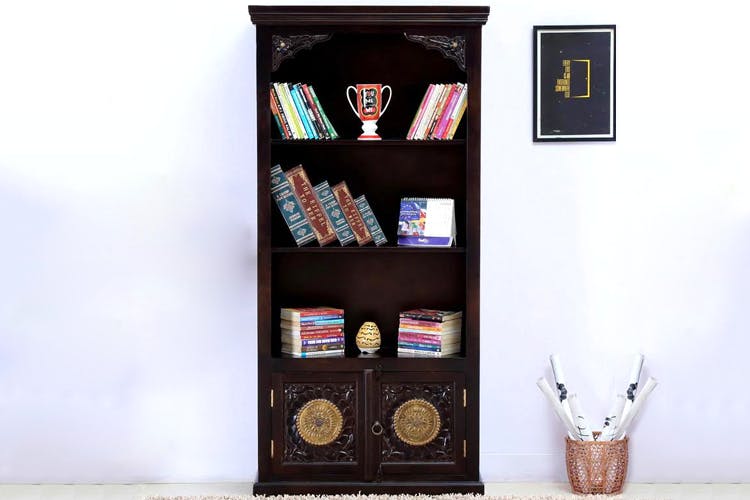 Travel time with this ornate Mudramark bookshelf. This carefully crafted bookshelf will add an ethnic color to your living room, giving it a timeless feel. Influenced by the richness of art and literature, this bookshelf will perfectly add the personality your living room is aspiring for.
Let Your Floor Sing A Bohemian Rhapsody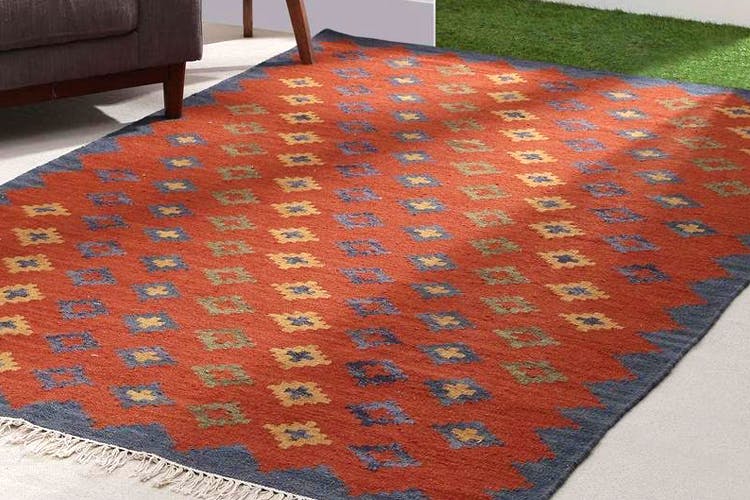 Leaving the floor bare would do a gross injustice to your living room. So, don't forget to lay some colourful carpet by Bohemiana to add some bold statement to your living room floor, giving the room a wholesome look.
So We're Saying…
It's time you let the furniture do the talking and transformed your living room into an entertainer. #ShopTheRoom with pepperfry.com and you will bring alive modernity and timelessness in your home.
This article was originally published on LBB.