A TV console, if selected well, can become the statement piece of a living room. Not only does it make up the entertainment hub of the home, but it also serves as a central place for the family to gather around.
This is why you should pay special attention while picking out the right TV console for your home. Here are some of the popular entertainment units on the Pepperfry website that can make your home stand out.
Cyra Sheesham Wood TV Cabinet in Honey Oak Finish
Excellent woodwork never fails to capture attention. The Woodsworth collection by Pepperfry brings you an extensive range of elegant and transitional furniture pieces that showcase fine wood craftsmanship. This Cyra Sheesham Wood TV Cabinet is one of its marvelous creations that features a beautiful Honey Oak finish. This one will surely make for an elegant addition to your home decor.
Camille TV Unit in Teak Finish
The beautiful Camille TV unit features a fresh and unique pattern that can add a touch of vibrance to your home decor. The natural motif on the body with a stunning Teak finish makes this one a quirky and tasteful piece for your living room. You can arrange your TV, set-up box, gaming console, and other devices in this unit with ease.
Dado TV Console In Natural Finish
Brought to you by the brand Orange Tree, this Dado TV console will make your binge- sessions even more stylish. The beautiful woodwork and the smooth finish on this TV console makes it a stunning decor piece to have in your living room.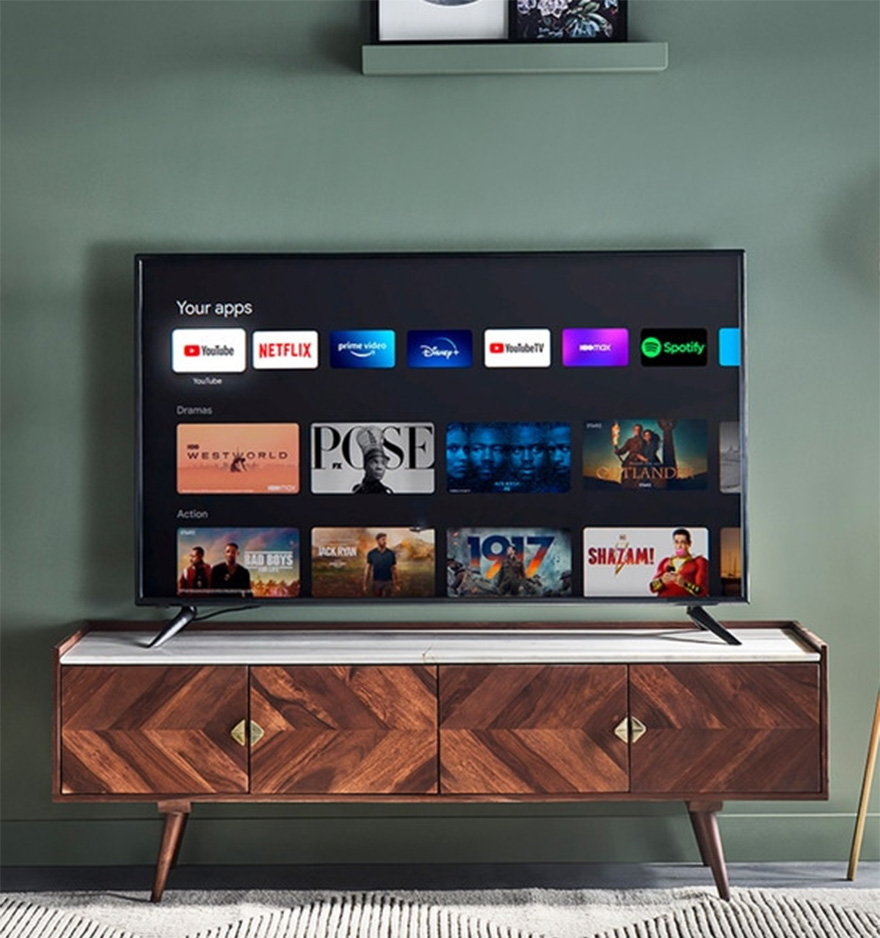 Alfie Solid Wood TV Console In Multicolour
If you want your love for colors to reflect in your home decor choices, we highly recommend this quirky and vibrant Alfie Wood Console. It sports bright and fresh colors in its design that complement the brilliant woodwork. This can be a crowd pleaser and grab a few eyeballs the next time you have any guests over.
Versaille Solid Wood TV Console in Tulip Finish
Want to embody a vintage vibe in your home decor? This Versaille Tv Console has the perfect retro and vintage vibe that can elevate your interiors. It adds a touch of old-world glamour to your space and is one of the top creations of the Amberville by Pepperfry, known for its colonial designs.
We hope you already have a favourite picked out. For more ideas, inspirations or to simply browse through the vast collection of TV consoles, head over to the Pepperfry website.