Decorating your dream home can be an exciting experience but it is not an easy task. Picking out colour schemes, furniture, deciding the layout of rooms – all of these take careful planning and consideration. If you wish to avoid making some common mistakes while decorating your living room, here is a list of things that you should be mindful of.
Picking Out Wrong Sized Rug
Picking out the right rug for your living room is super important. If it is too big, or too small, it will throw off the layout of the whole room. How to pick the right size rug for your room? Usually, the rug should cover the conversation area of your living room.
Having Too Much
Choosing pieces to decorate your living room can be super overwhelming. Often we discover many incredible things that we want to display all in our seating room. However, that is a major mistake that people make. Lamps, rugs, furniture, art, showpieces, lighting fixtures are all great design elements for your living room but remember that less is more.
You don't want your living room to look cluttered and cramped so try to be selective about the pieces that end up staying.
Hanging Art The Wrong Way
Hanging up art in your living room is a brilliant way to elevate its glam quotient, but there is a right way to do it. If you are hanging up a single piece of art, make sure it is at eye level.
Mixing Different Periods and Decor Styles
A couch from the Victorian era, with contemporary or abstract art and modern or industrial lighting – NO!
Experts always recommend sticking to one period and style to maintain a sense of coherence in your overall decor. If you mix too many periods and diverse styles, they clash with each other and create a jarring visual effect that you do not want for your living room.
Harsh Lighting That Kills The Mood
Lighting can make or break the decor and ambience of your living room. One major mistake that people end up making is installing tube lights, or similar harsh lighting to illuminate the space.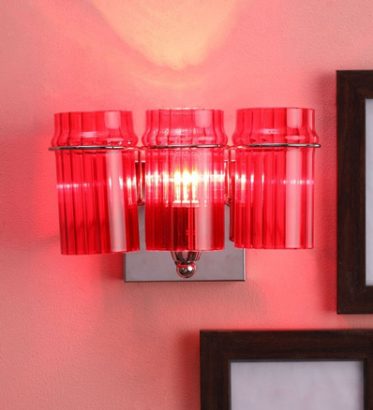 This kills the ambience and washes out the room. Opt for warmer glows, in a mix of ceiling and wall lights to create an ideal ambience for your living room area.
Now that you are fully equipped to avoid common decor mistakes, head over to the Pepperfry website and start picking out your furniture and decor pieces today!